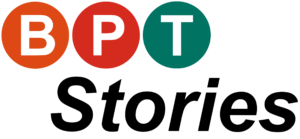 "I was having problems w/ my arm aching all the way to my fingers, the doctor referred me to Bassett Physical Therapy's Martinsville Location. I started therapy and it started helping with my pain from the beginning. While coming, we decided to work on my vertigo as well. I did experience a relapse, however was able to get back on track. Now, I am doing great and have been able to come to therapy less each week. I am graduating now with no pain in my arm or shoulder and my vertigo dizziness is gone!"

#BPTStory #BPTStrong #BPT #PT #Vertigo #VestibularPT #ShoulderPT #BPTatMville 💫🙋‍♀️👏👋💪😊 ... See MoreSee Less
1 week ago
It has been a while since I have been a patient at BPT. I find myself thanking them for so many things I learned from them often. Whenever I close the hatch on my care I think of their persistence with me. I am still grateful for their help.
GREAT JOB YOUNG LADY !!!! GREAT PEOPLE AND GREAT P.T. !!!!!!
BPT has the best Therapist!!!
BPT therapists are Awesome…❤️
Load more